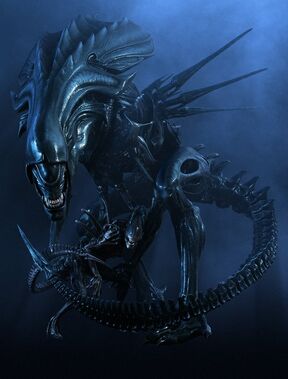 Maintaining tension and horror during a fight can be difficult. Often times, if the player characters are facing some unnamed horror from beyond, the tension and suspense can be high. But the moment you break out the dice and rolling to hit, it dissolves the horror.
In my opinion, there are a number of ways to handle this.
Forget the Horror, Just Have Fun
Sometimes it's okay to let go of the horror mood when a fight breaks out. A battle can be a necessary release value on the tension. It can be a nice carrot to throw to the players when they have been dealing with tense, unrelenting fear.
This is especially important because often a horror game or horror scene can become frustrating for the players. For example, if some Terrible Thing from Beyond is eating the ship that the characters are in and cannot be stopped by anything, after a while, it can get frustrating.
Having a full-frontal combat can be that moment where the characters say, "Okay, we're backed into a corner. Now let's give it to them!" Which makes it even more rewarding. Or it can be a small release from the continual building pressure you have in your game.

Not Just a Straight Up Fight
If you think about a movie in which a fight breaks out without losing that sense of horror, how do they do it? Often times, movies will feature a battle with the film's nemesis which is not up-front and in your face, but instead a conflict full of mystery and surprises.
Think about the lightsaber battles in both
Empire Strikes Back
and in
Aliens
. In Empire, Luke first faces Darth Vader in a cave, and strikes off his head...only to find his own face beneath Vader's mask. It's a very dark, psychedelic, and horrific moment. Mainly because it's a fight where cause and effect have been turned on its head. In other words, it's not just a straight up fight. Imagine a scenario where firing your guns at a creature makes the problem worse? For example, what if they burst into swarms of strange insects? Or bleed living blood which crawls across the floor?
The second lightsaber battle with Vader that Luke has still has horror elements in it. He's trapped down in the bowels of Cloud City, a hellish environment. Vader appears out of nowhere and then vanishes when pushed off a ledge. Then, he appears out of nowhere again in a darkened hallway. So here, it's a fight where the antagonist disappears and reappears. Think about how Strahd fights in the classic
Ravenloft module
.
Aliens is another great example of a movie that has very intense battles, but never loses its sense of horror. In the first battle against the Aliens, the marines walk straight into the nest and all hell breaks lose. Aliens are crawling out of the walls (literally), descending from the ceiling, and stinging them from behind.
And all of this happens without us getting a good sense of exactly what they look like.
Again, you have to be careful not to frustrate your players. If they are constantly being assaulted by things they cannot see and shooting at things that just disappear they will likely get more exasperated than anything else. Let them get in a few hits and kill a few things.
That's why I'd recommend something like out of the first Viking conflict with the
Wendol
in the
13th Warrior
. The Wendol come crawling out of the woodwork (literally), but in the end the warriors are able to strike and kill a few.

Running From Something
Sometimes, a fight need not be a "we're going to kill you or you're going to kill us" event. The reason that this can be detrimental to horror is that in most RPGs, there is an unspoken expectation that the PCs will win the conflict. Most players want there to be a chance to fail in any conflict, but they usually want that chance to be small. When it looks like the PCs are going to lose, typically what you see around the table is frustration. Or disheartenment.
This can produce a damned if you do, damned if you don't scenario while running a horror scene with combat. Either the bad guys stand up, fight, take their medicine and lose...or everyone at the table is depressed because they can't win.
This is different, however, if it the DM sends a clear message that it's time to run. For example, if a horde of 1,000 zombies start crawling through the window, then most players will know that it's time to run. They won't have a problem having their characters high-tail it out of there.
This is a great chance for horror, because you don't need to have to worry about players wanting to know where which mini is on the battlemap. You don't need to worry about players trying desperately trying to figure out how to 'win' the scenario. Instead, you can just throw different horror elements at the player characters and have them respond in a more organic fashion.
How I Used it Last Game
So last game, I had the characters fight statues which appears and disappeared from existence. During the entire fight, I tried to maintain some element of the unknown. For example, the statues never moved, though their expressions changed from time to time. (Think the angels from Doctor Who.)
What the Explorers were attacked by were strange, invisible shredding forces that surrounded the statues as they appeared and reappeared. At one point, one of the characters tried to use his hellgun while adjacent to one of the statues, but you can't use a hellgun while in "melee". So I justified this by saying that as he raised his weapon to fire, he could feel all these little hands grabbing at his weapon, trying to pull it away from him. That kind of thing.
Throughout the encounter, I tried to keep the nature of their opponents mysterious and unknown. The idea was to give them something beyond just a mini to pound on, beyond just a few stats to conflict with, but a continually unfolding mystery.
Anyhow, the entire encounter made me remember that I had been asked about maintain horror in a table top fight. This was my attempt to do just that.